Hello - I'm John Gavitt, owner and manager of North River Retreat. As someone who worked in wildlife conservation for over 30 years, I've seen how quickly people living in cities or suburbs are being shut off from the natural world. That's why I started North River Retreat - to pass on to future generations the outdoor experiences that I have enjoyed during my lifetime. As a Christian, I also want to instill in others a greater sense of appreciation for the beauty of the world that God created for all living things.
Please explore this website and feel free to contact me if you have any questions or need additional information. Hopefully, we can offer something for you to enjoy at North River Retreat. You don't need to be skilled in the outdoors to come here. We pay personal attention to anyone wishing to learn outdoor skills. We have shotguns, fishing rods, and other equipment available at no cost. All you have to do is show up!
Situated on 437 acres in Hampshire County, West Virginia (off of Route 29 South, near Delray), we are only a couple hours from the Washington, D.C. area and 45 minutes from Winchester, VA.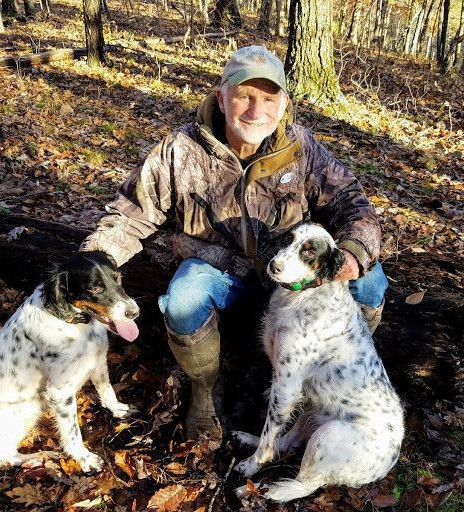 Are you looking for a place nearby to enjoy the outdoors with your family, a few close friends or your civic group?
Have you enjoyed hunting, fishing, or shooting in the past, but public areas close to home are crowded and there is nowhere else to go?
Do you want your children to grow up with an appreciation of the outdoors?
If so, North River Retreat is the place for you!
We provide a large variety of activities, as follows:
1. Hunting for quail, deer and spring gobblers
2. Shooting clay pigeons at "The Matrix"
3. Pond and river fishing
6. Lodging