CLAYS SHOOT AT NORTH RIVER RETREAT ON SATURDAY, SEPTEMBER 15 - SPONSORED BY HAMPSHIRE COUNTY PARKS AND RECREATION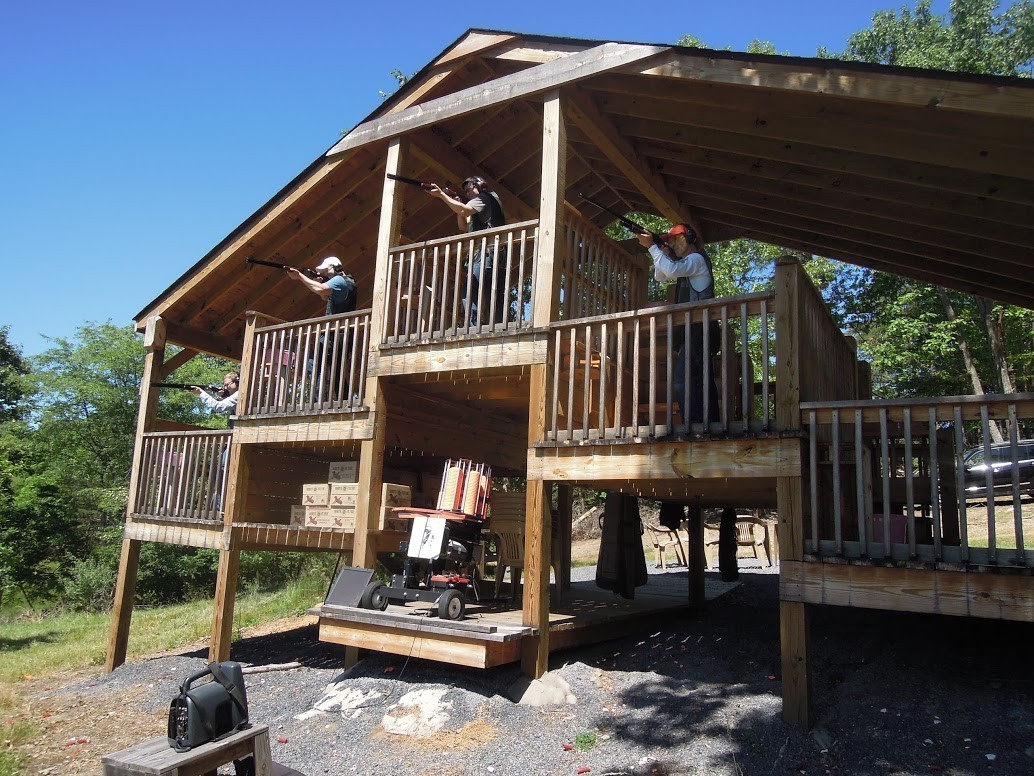 Hampshire County Parks and Recreation will sponsor a Clay Pigeon Shoot at North River Retreat on Saturday, September 15 beginning at 10:00 a.m.
Guests will be shooting from "The Matrix", a state-of-the-art facility that offers 5 different shooting stations on 5 levels. Nine traps releasing clay targets remotely surround the shooters in a semi-circle.
Discounted prices for this special shoot are as follows:
2 rounds of 25 clays using your own shells (non-lead shot required): Only $15*; or
2 rounds of 25 clays with shells (steel shot) from NRR: Only $25*.
*Additional rounds are available from NRR at $9.00/25 clays and $9.00/box of 25 shells.

As always, the loan of shotguns, vests, and eye and ear protection is free. Also, drinks and snacks are available at no cost.
ATTENTION!
If you are bringing your own shotguns to the range, please check with the manufacturer to make certain that they are compatible with steel shot. Some older models of shotguns and/or screw-in chokes are not compatible and may pose a danger to the shooter.
Please contact Parks and Recreation to register and obtain additional information, including directions to the meeting point on Green Lane off of Route 29 South (approximately 3 miles north of Delray, WV).
Phone/Fax: 304-822-7300. Personnel are available from 9AM to 1PM on weekdays.

Mark your calendar right now so you don't miss this chance to test your shooting skills while spending time outdoors in one of the most picturesque settings anywhere in Hampshire County. You'll be glad that you did!
ATTENTION ARCHERY AND CROSSBOW HUNTERS!
NORTH RIVER RETREAT IS OFFERING WEEKLY DEER HUNTING LEASES DURING THE 2018 SEASON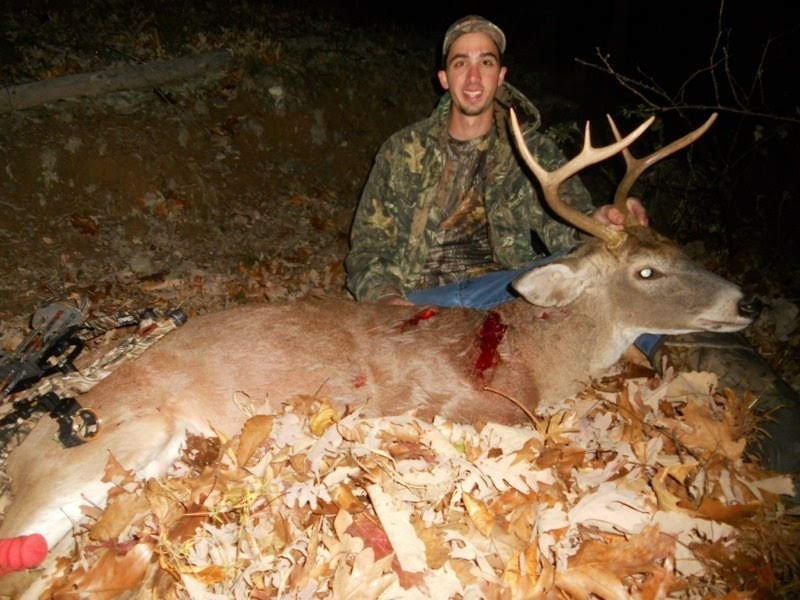 OVERVIEW
NRR will again be offering weekly leases to archery and crossbow hunters in 2018. A high deer population and numerous food plots throughout the property provide excellent hunting opportunities.

* To ensure for a quality hunting experience, the entire property will be leased to only one group at a time (maximum of 5 hunters) each week.

* Each group will have full access to our tree stands and Buck Palace Tower Blind, numerous wildlife food plots, pond and river fishing, and a campground by the North River.
* Hunters are welcome to bring their own portable tree stands.
LEASE DATES
We are offering a total of six weekly leases, each of which runs from Sunday - Saturday.
Lease weeks are as follows:
1. September 30 - October 6
2. October 7 - 13
3. October 14 - 20
4. October 21 - 27
5. October 28 - November 3
6. November 4 - 10
RATES
$800 per group per week plus 6% WV sales tax. Requests to accommodate more than five hunters in a group are subject to approval by NRR and will involve additional charges.
To Reserve Your Hunt or for Additional Information Call Us at 540-539-9873 or Send Us An E-mail
BOOK YOUR OCTOBER ANTLERLESS DEER HUNT!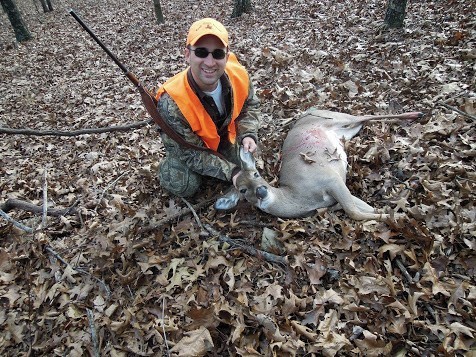 * This fall, deer hunting with firearms at North River Retreat (NRR) will begin with a special four-day antlerless deer hunt taking place from October 25-28 (Thursday - Sunday).

*This early hunt provides a great opportunity for pursuing whitetails during milder weather.

* Both 2- and 3- day hunts are being offered.

* Guests will arrive at the NRR cabin in time for supper the evening before their hunt. Lodging and meals are included through lunch on the last day of the hunt.

* Hunting will take place from tree or ground stands, as well as our new Buck Palace tower stand that holds two hunters.

* Up to three antlerless deer may be taken, provided the hunter possesses the appropriate license and stamps.
Rates

* Adult: $600.00 for 2 days, $900 for 3 days

* Youth (17 years or younger): $500 for 2 days, $750 for 3 days

* 6% WV sales tax and Hampshire County hotel tax ($1.50 per person per night) are added to the final bill

Reservations

* To make a reservation, just call us at 540-539-9873 or send us an E-mail.

* A $100 deposit is required within 10 days of making a reservation. This deposit is non-refundable unless we are able to fill the reservation with another party or if we have to cancel the reservation due to unforeseen circumstances.

* Once a reservation is made, we will submit an invoice to you for the deposit. Payment can be made by check or on-line. Further instructions will be sent out with the invoice.

Carcass Transport Regulations

As a measure to prevent the spread of Chronic Wasting Disease (CWD) in cervids, it is illegal to transport carcasses of deer killed in Hampshire County (where NRR is located) from the county except as follows:

* Meat that has been boned out,

* Quarters or other portions of meat with no part of the spinal column or head attached,

* Cleaned hide with no head attached,

* Clean skull plate (no meat or tissue attached) with antlers attached,

* Antlers with no meat or tissue attached, and

* Finished taxidermy mounts.

Note: We have neighbors who charge $40 to gut, skin and quarter your deer. Guests are welcome to use our facilities to process their deer on their own.
For additional information about the NRR property lodging and meals, hunting methods, and our wildlife management efforts visit our main website or e-mail us.
To buy your hunting license on-line and for more information about hunting regulations in West Virginia, go to the WVDNR Website.

To Reserve Your Hunt or for Additional Information Call Us at 540-539-9873 or Send Us An E-mail